Need a mobile website for your business that will engage your mobile clients? We can help you reach more mobile clients at a low cost.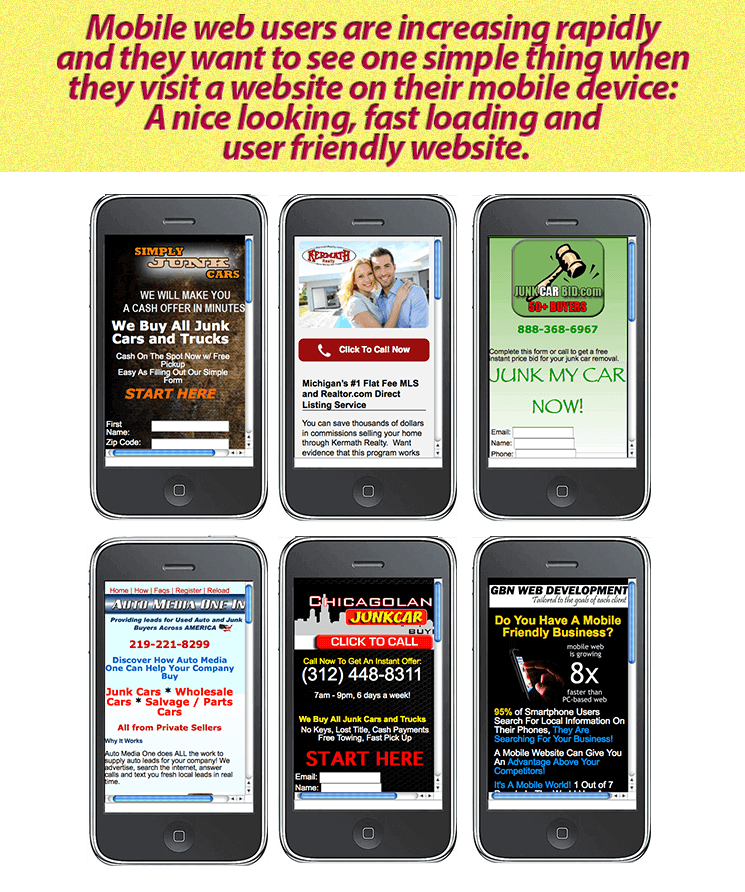 Google May Penalize You if You Don't Have a Mobile Friendly Website
It's true, and there's a reason for that. Google recognizes that you don't need a computer to surf the Internet. Many sites, however, still use content, images, and navigation structures that just don't work well on mobile devices.
Users can only see those websites properly using a desktop or laptop monitor or screen, and smartphone browsers end up with a very unsatisfying user experience.
So when you're asked, "Do I need a mobile website?" answer "yes." It will help your organic search results.
Call Now to Get Yours