Pay Monthly Website Design Subscription Agreement 
My desire is to delight the client. One way is to make clear our understandings with each other. These are the terms of our agreement together:
Subscription Service
Pay Monthly Website Design is a subscription-based service that consists of a 5-10 page website, hosted on the GBN web server, and containing information and content provided by the subscriber.
Required Charges and Fees
Basic and Deluxe Website Plans
There is a one-time startup fee associated with this service. We require a $100 setup fee and first month's subscription fee to start the design process.
The monthly fee for the "Basic Website Plan" is $64.99 per month.
The monthly fee for the "Deluxe Website Plan" is $199.99 per month.
( Any custom packages to be disclosed in a project proposal. )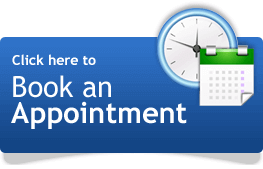 FREQUENTLY ASKED QUESTIONS
Is Pay Monthly Website Design Plans Available to Everyone? No, Pay Monthly Web Design plans are subject to approval and apply to small US-based organizations. 
Do I own the website created? Pay Monthly Website Design Plans is a budget-friendly subscription service that provides website, domain, hosting and support all for a low monthly price. 
Can I cancel my subscription at any time? Yes. You can cancel anytime and there are no cancellation fees or penalties. 
I have my own host. Do I have to use yours? Yes, in order for us to properly and efficiently manage all clients' requests.
Do you offer discounts for nonprofits/not-for-profits? No, our discounted monthly plan is already deeply discounted. 
What happens if I don't like the design you created? There are no commitments to your plan, so it is in our best interest to keep trying until we make it right.